Let's Make Fallbrook a Wine Tasting Destination!
There are at least a dozen or more wineries and vineyards in Fallbrook and a few more in Bonsall. Let's take the initiative to make this area together with Escondido and San Pasqual Valley the destination for wine tasting in San Diego County. With Temecula Wine Country on the other side of the hill and a handful of Casinos, why couldn't that happen? Something needs to happen to Fallbrook as a destination for outsiders to come in and explore the beauty and serenity of the area!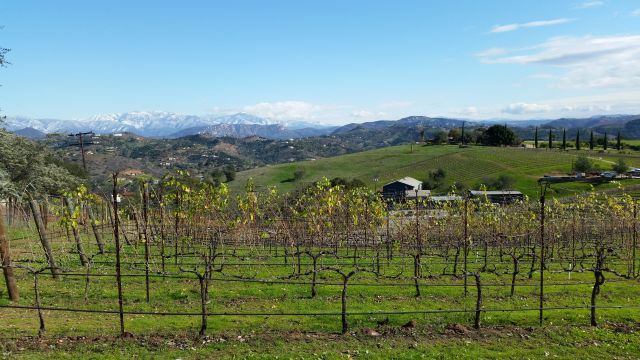 FALLBROOK — This time last year, Lila MacDonald was a month into her new job as the interim director of the Fallbrook Chamber of Commerce, knee-deep in Avocado Festival planning and a hyperactive schedule of networking that would test the limits of anyone's social abilities.
It was certainly not her first brush with the nonprofit — she'd served a previous term as "Honorary Mayor," a symbolic position overseen by the chamber — but it was the next logical step toward the heart of a community that MacDonald grew up loving.
"I think I was raised for this job, because I've just been running around the streets of Fallbrook, shopping downtown and being philanthropic in my community literally since I was 12 years old," she told me when we sat down at the long conference room table in the downtown chamber office last month.
"Everybody knew everybody else," she recalled of her childhood in Fallbrook. "If I walked out of my mom's shop, I could go have lunch at Rexall Drugs, I could get candy at the Westerner, I could get a treat later on at the Lace Apron later on. I could cross the street and go to the library, or whatever I was doing, and my mom really didn't have to worry too much about me."
Decades ago, MacDonald's mother, Dianna Branche, ran a Main Avenue interior design studio that gave her daughter early exposure to the local business community, including the chamber, where Branche was an active member and served a year as honorary mayor herself in the 1980s.
"My mom was going on trips with my dad by the time I was 18, so at the design business, I was handling the (subcontractors) and all that," MacDonald said. "They could go away for a week at a time and I'd make sure the carpet got installed and the furniture got delivered and things got ordered and bills got paid."
When she and Branche opened their Sweet Sicilian bakery on the corner of Main and Elder in 2009, MacDonald had already worked as a florist in Bonsall, a massage therapist at the Wellness Spa, and as a community volunteer in a number of local efforts.
The bakery would last three years, and during that time, MacDonald said, she picked up valuable experiences that help her understand and serve the chamber's members today.
"I know what it's like to do business on Main — I can say that," she told me. "Main Street is just different. It's hard to tell someone how to run their business — I can help market their business, I can bring people here so they can do business. We have a lot of mom-and-pop stores, and it's hard to say to them, 'Be open seven days a week, 9 to 8.' "
MacDonald's history here made her the clear choice to replace the previous executive director, Richard Kennedy. After six months as the interim director, the chamber of commerce board hired MacDonald as the permanent chief last June. Read more…