High-end home sales are surging in Southern California
The number of Southern California homes bought for $2 million or more in recent months is the highest on record.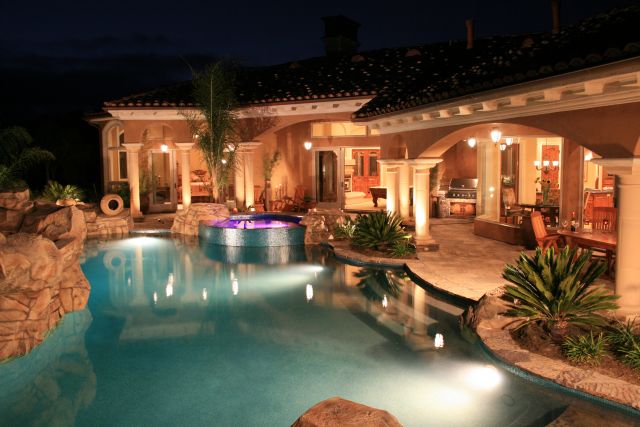 By most measures, the housing market these days is a bit sluggish. Prices are flat. Sales are drooping. A lot of people are priced out.
But not everyone. The high end is hopping.
Luxury home sales in Southern California are hitting levels not seen in decades. The number of homes bought for $2 million or more in recent months is the highest on record. Sales worth $10 million or more are on pace this year to double their number from the heights of the housing bubble.
"It's pretty mind-blowing, to be honest," said Cindy Ambuehl, an agent with the Partners Trust in Brentwood. "The luxury market has been completely on fire."
Low interest rates, a strong stock market and waves of cash sloshing in from overseas are boosting demand for high-dollar homes. A record 1,436 homes worth $2 million or more were sold in the six-county Southland in the second quarter, according to CoreLogic DataQuick.
In the more recent third quarter, 1,431 were sold. That was up 14% from the third quarter of 2013, and well ahead of any three-month period in the housing bubble years of the mid-2000s. This comes even as the broader market has plateaued, with prices in the Southland still about one-fifth below their pre-crash highs and sales at less than two-thirds their 2005 pace.
It reflects a housing market that is now moving at two speeds, said Selma Hepp, senior economist for the California Assn. of Realtors. Fast for the high end, sluggish for the rest. Read more…
Interesting, the high-end market is more active and doing much better then the mid-to-low-end market! In San Diego County there has been 608 properties sold over $2 million and there are 85 pending in 2014.