Starting a home vineyard in San Diego
San Diego's range of micro-climates makes region fertile ground for grow-your-own grapes.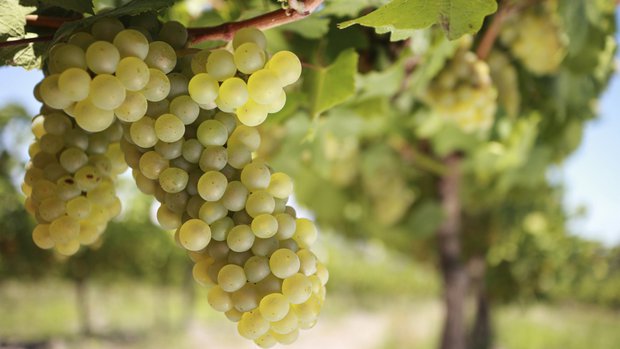 It seems like everyone wants to grow a home vineyard these days. And why not? Grapes take very little water once established and little fertilizer, and they produce generously. You don't need acres and acres to grow wine grapes. Urban dwellers Keith and Gabriella Wasser, for example, have a home vineyard on the slope aside their home in North Clairemont. They grow 150 vines in that small space. The vines produce about 120 pounds of grapes each year, enough for 10 gallons of finished wine.
Even if you have room for just a handful of vines, you can grow wine grapes. Here are the basics.
Varieties: Wine grape growers select the varieties best suited for their locations, in part using the Winkler Scale, a system based on the number of hours when temperatures are higher than 50 degrees. In other grape-growing regions of the world — like Spain, France and North Africa — the climate is suited for only a limited number of varieties. Here in Southern California, because we have such a wide range of micro-climates, we can grow nearly all of the grapes grown anywhere else in the world.
That many options can make your choice a bit daunting. Start simple, says Keith Wasser, who recommends Chardonnay for white wine grapes and Syrah for red wine grapes. Syrah, he adds, blends well with other reds, too.
Some growers prefer grapes on their own rootstocks, but many grow grafted grapes. That gets a bit technical, but, basically, if your soil has issues like fungus or nematodes, grapes grafted onto resistant rootstocks are your best choice. While wine grapes can be purchased online, there are local sources, too.
Prepare the vineyard: Grapes are most often planted as bare root — essentially a bare stem with roots, dug out of the ground when they are dormant. They need to be planted as soon as they arrive, so arrange for their delivery or pick them up after your site is prepared.
Select a spot with seven to eight hours of direct, full sun each day. Good drainage is important, along with loosened soil since grape roots grow deep. While rich soil is nice, grape quality tends to be better with lean soils. Though with lean soil, it is a good idea to dig a generous amount of compost deep into the entire area before planting.
Since you won't be using heavy equipment in your home vineyard, you can space vines more closely than in a commercial vineyard. Still, the plants need enough room between them to avoid competing with each other. Allow a minimum of 8 feet between plants.
Training and Support: Grapes are heavy vines and need a strong support system. In the case of wine grapes, the support system has to work with the training style. There is a whole art of supporting and training grape vines. Most methods use upright posts that support very strong horizontal wires. The grapes are trained to the wire. Read more…
This is a great article, as a good reminder to let us know of the possibilities of growing grapes in many areas of San Diego. The micro-climates offer fertile ground for grow-your-own grapes. Wouldn't be great if most of San Diego County became a wine region in Southern California? Both Ramona and San Pasqual are already designated as wine regions… There needs to be a certain amount of acres plated to grapes to be able to declared a wine region. I know Ira Gourvitz the owner of Fallbrook Winery is working hard on getting Bonsall and Fallbrook declared a designated wine region, with more than a dozen small wineries in the area, we still have a ways to go. If you want to know about the many properties and land opportunities available in the area that would be perfect for growing grapes don't hesitate to contact me, I know the lay of the land.