The 11 Most Underrated Ski Resorts In America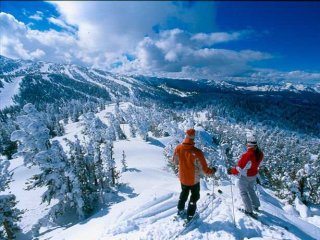 Snow has already start to hit parts of the US, and naturally, that means that we're already thinking about ski season.
Vail and Aspen may have the cachet that comes with being glamorous, high-end ski resorts, but they also have crowds and incredibly expensive hotels, restaurants, and lift tickets that can cost upwards of $800 per day.
But not all ski resorts are that expensive — or that pretentious.
We found the 11 most underrated ski resorts in the US. These mountains are (relatively) cheap, crowd-free, and get tons of powder. They also have cool towns that will keep you entertained when you're not on the slopes. Read more…
Source: Business Insider (Life)