Poway Hosts A Tribute to the Woodstock Festival
45th anniversary celebration pays homage to the 1969 rock concert that changed music history…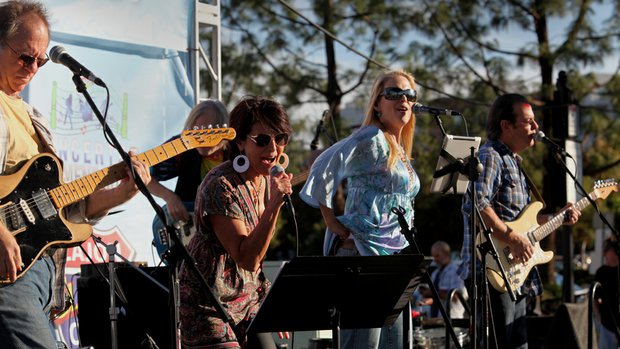 The iconic 1969 rock festival Woodstock, where 500,000 young people converged on a 600-acre dairy farm in the Catskills of New York, is celebrating its 45th anniversary.
"Woodstock, the Concert"
When: 8 p.m. Saturday.
Where: Poway Center for the Performing Arts, 15498 Espola Road, Poway.
Cost: $14 to $44.
Phone: (858) 748-0505
Online: powayarts.org
Eve Selis, Tim Flannery, Back to the Garden Band, Berkley Hart and dozens more will perform a live tribute to this history-making event in true Woodstock fashion.
Chip Franklin, comedian and former talk show host of KOGO, will emcee.
The concert includes a sitar player in the lobby, hippie swag and a psychedelic liquid light show.
Sounds like a lot of fun, a flash from the past in Poway!
Source: UT